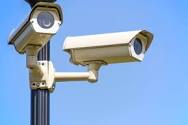 It may sound strange, but before you choose a CCTV camera, you must be aware of the reason why you want to use a security camera and where you want to use it. Before you go to purchase a CCTV camera, you must have a minimum idea of technical CCTV specifications. In the following article, I will help you with a few guidelines for choosing the Best CCTV camera for Home & Office.
Nowadays, we can see that technology is improving day by day, which is making our lives simpler. In the current situation, due to the threat of increasing crimes, thefts, and attacks, there is an increase in the demand for surveillance cameras. Security cameras are used by everyone for real-time video monitoring and as evidence to find perpetrators.
Guidelines for choosing the Best CCTV camera for home and office security:
There are currently two types of security cameras on the market: AHD cameras and IP cameras. IP cameras are based on the latest technology, and they are booming in the market. It is a type of digital security camera that receives and sends footage through an IP network.
· If you are looking to place a CCTV camera in an indoor environment like a storeroom, shop, conference rooms, lifts etc., dome cameras are used. Based on the area of the room you require to cover, you have to select the lens and IR distance.
· Basically, in dome cameras, we have lenses from 2.4 to 3.6mm. Generally, 20-30mtr IR distance cameras are widely used indoors. In dome cameras, the view angle is greater.
· For outdoor areas like entrances of offices, traffic junctions, parking areas etc., we use bullet cameras as they are capable of providing details over a longer distance.
· Generally, varifocal cameras are used for covering larger areas of coverage. These cameras help us to see both close up and at a distance.
· PTZ Cameras are used mostly outside of industrial areas, schools, hostels, residential areas, etc. to cover greater distances. They can cover a 360-degree area. We can see objects that are far away from us.
· Fisheye cameras are mostly used at airports, traffic signals, parking areas, etc. They have wide angle coverage, which can provide the object image clearly with fewer blind spots.
· Vandalism Resistant Security cameras are designed to protect the security camera lens from physical damage. These cameras are typically used in areas that are prone to tampering.
· Automatic Number Plate Recognition (ANPR) Cameras are mostly used to read the vehicle's registration number. These are commonly used at traffic intersections, office parking lots, residential area entrances, and so on.
· Explosion Proof Cameras are specially designed to monitor in explosive and hazardous areas. They are built in such a way that even if an explosion takes place, the security camera lens and body are not affected by it.
· WiFi safety cameras are used for monitoring where there is no possibility of using wires. These are widely used for monitoring fields, farm animals, etc.
In this article we have discussed the types of cameras, their purposes, and where they are widely used. If you still have any queries, please reach out to us at info@cintindia.com