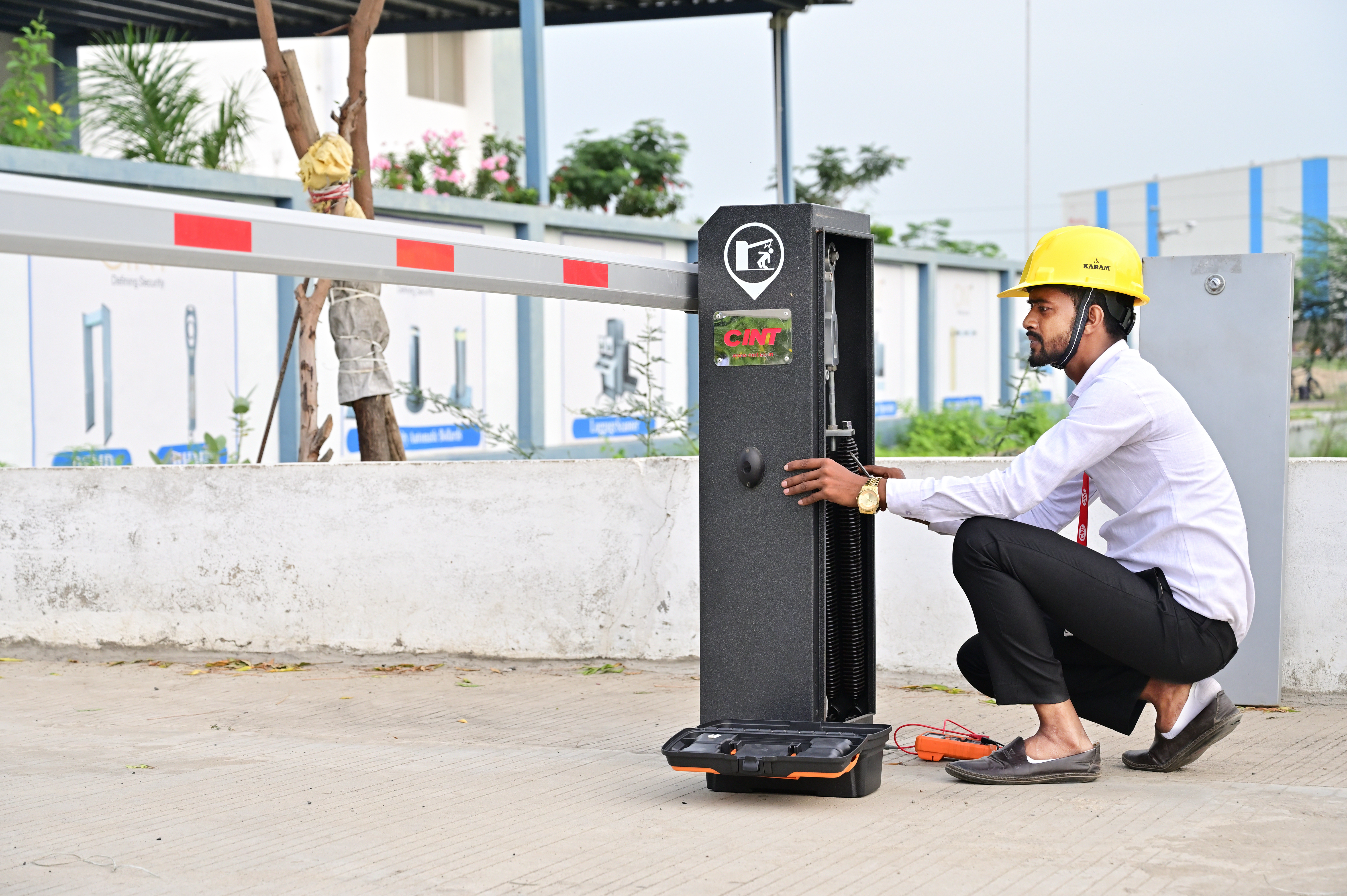 A photoelectric sensor is a device used to detect the presence, absence, or certain characteristics of an object with the help of light. It works by emitting a light beam and then detecting changes in the light beam when it interacts with an object. Photoelectric sensors are widely used in various applications for automation and detection.
With these state-of-the-art sensors, our automatic boom barriers play an important role in understanding the fundamental importance of safety. It ensures the boom barrier responds quickly to any obstacle, providing a seamless security experience for both residential and commercial gate automation.

Our boom barriers with photoelectric sensors are engineered to prioritise safety by detecting any obstruction in the barrier path, thus reducing the risk of accidents. In this blog, we will delve into the core importance of sensors in automating boom barriers.
Benefits of integrating a photoelectric sensor with the boom barrier
Accurate vehicle detection
Accurate obstacle identification is a fundamental aspect of gate automation. Photoelectric sensors excel at precisely detecting vehicles, ensuring that boom barriers activate and deactivate precisely as needed. This accuracy results in shorter wait times, smoother traffic flow, and an elevated overall user experience.
Enhanced Safety
Safety is paramount in all access control systems. When an object, whether it be a vehicle or a person, crosses the sensor's beam, it promptly initiates a halt in the barrier's movement, effectively preventing potential accidents and damage.
Weather Resistance
Photoelectric sensors are designed to withstand diverse environmental conditions, such as rain, fog, and dust. This durability ensures consistent performance, making it a reliable choice for gate automation systems, whether used indoors or outdoors.
Minimal Maintenance
One important advantage of using photoelectric sensors is their low maintenance requirements. These sensors are robust and long-lasting, resulting in less frequent repairs or replacements. This not only saves maintenance expenses but also minimizes operational disruptions.
Elevate your safety standards and transform your gate automation experience. Invest in our automatic boom barriers integrated with photoelectric sensors today, and let your barrier understand the significance of safety like never before. Secure your property effortlessly, because your safety is paramount. For more details, visit our website, www.cintindia.com, or call us at +91-9650297934.