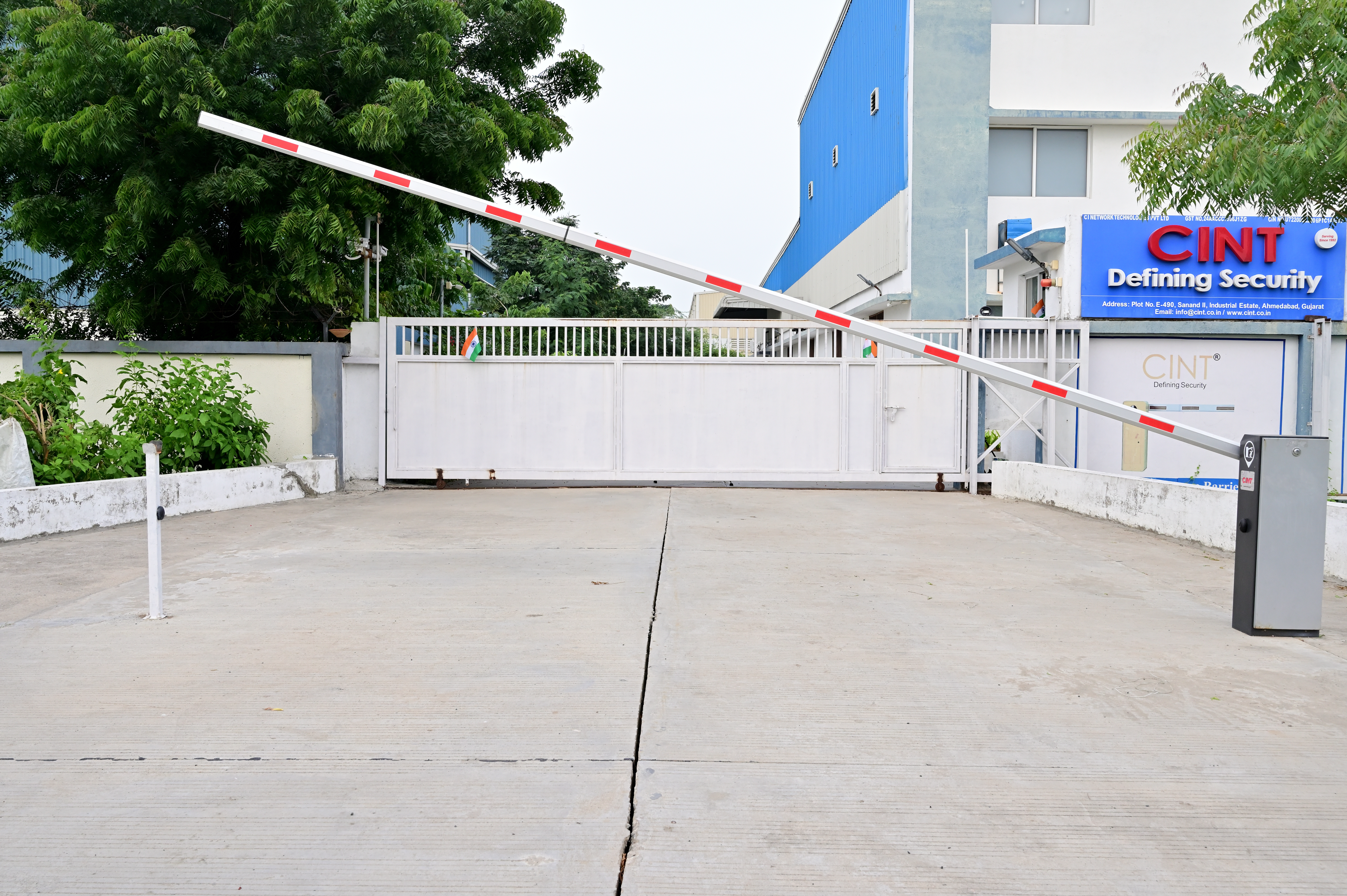 RFID tag technology uses radio waves to automatically read the information on the tags. This technology is used in various applications like access control, payment systems, etc. In today's era, security has become the most challenging concern. With the advancement in technology and state-of-the-art manufacturing, we at CINT have chosen to offer a security solution that empowers individuals to feel safe. In this article, I would like to discuss the importance of integrating RFID tags into automatic boom barriers.
Automatic Boom Barriers:
Automatic Boom barriers can be operated either using hydraulic or electromechanical systems. They act as a physical barrier to prevent unauthorized access to commercial, residential, or restricted areas. These are primarily installed at power plants, transportation hubs, and government facilities to reduce the chances of unauthorized entry. The installation of boom barriers protects pedestrian zones, ensuring the safety of individuals.
Radio Frequency Identification (RFID):
RFID technology uses radio waves to send data wirelessly between RFID tags and readers. RFID tags consist of a unique identifier. They store and transmit data through radio waves. RFID readers are equipped with antennas that wirelessly communicate with tags. They capture and interpret the data transmitted from tags. The RFID software allows for the analysis of the data collected from RFID tags.
Benefits of integrating RFID technology to automate Boom barriers
The integration of RFID technology with boom barriers provides numerous benefits, making it the best option for seamless security solutions.
Speed and efficiency in identifying and tracking:

RFID allows for fast identification and tracking, significantly reducing the time of inspection. It enables data management and analysis, making it easier to integrate with automatic boom barriers or any of the traffic barrier systems or access control systems.

High accuracy and reliability:

RFID technology ensures accurate identification and tracking by reducing errors associated with manual identification methods. This enhances the reliability of automatic boom barriers for efficient access control.

Enhanced data security and encryption capabilities:

RFID systems include strong security measures, such as encryption protocols, to protect sensitive data from unauthorized access. These features contribute to the overall integrity and privacy of the data.

Cost-effective implementation and maintenance:

RFID systems provide a cost-effective long-term solution by reducing the dependency on manual labor and decreasing the potential for human errors. After implementation, maintenance needs are minimal, ensuring ongoing system reliability.
There are numerous advantages to incorporating security solutions. If you require seamless security solutions for your commercial or residential properties, please contact us. At CINT, we provide top-quality security products that can seamlessly integrate with other security devices. Feel free to reach out to us at +91-9650297934 or email us at info@cintindia.com