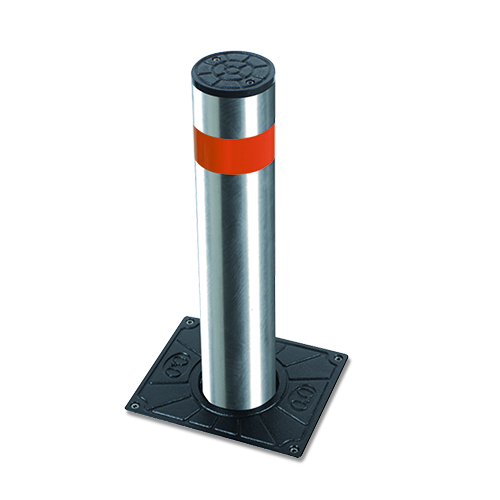 A Bollard is a standalone pole which is made up of high-grade stainless steel Material designed to allow authorised entry for High-security purposes at Army, Industrial, Government and Commercial Buildings or streets which are located nearby Traffic areas.
CINT manufactures CINT AV/Bollards-H. These automatic Bollard Barriers are designed to control the speed of the vehicle for safety concerns. These Bollards can be used in different areas as per your requirement. These Bollards work on electro-hydraulic Mechanisms. This mechanism helps the Bollards to move up and down smoothly within less time. These security bollards and barriers come with a control panel. They can be operated with a switch or Remote. The Typical raise/lower time is 3sec. We can also design the system to raise/lower in 1.5sec.
Automatic Bollard Technology is used for High security to Block a particular Area without allowing unauthorised vehicle entry by raising bollards automatically. This can be controlled remotely from a security post as well. It's an effective way to prevent heavy vehicle entry. CINT Automatic Traffic Bollards work in all weather conditions.
These bollards can be customised as per the client's requirements. Once the bollard is installed and if no vehicle gets in contact with it then there is very little maintenance required. These are used to Protect against heavy vehicle entry but still allow for pedestrians through it. If you are looking for Automatic Bollard Barriers We are one of the best Bollard barriers Manufacturers in Ahmedabad.