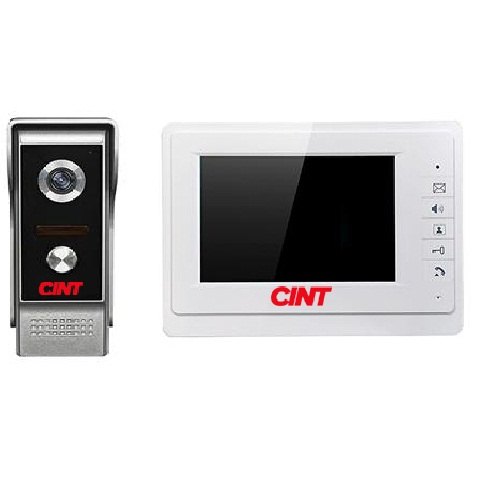 Perhaps the home Security Solutions of today are inspired by a peephole that gives a clear view of the outside. A peephole gives a clear view of outside from inside. It is a glass eye that works from one side. Today people don't use peepholes because they have video door phones.
What is a video door phone?
This electronic Security Equipment is a phone with the video feature. It is a set of two panels – one for outside and the other for inside. The inside panel has a monitor to get outside view; a microphone for communication and control buttons to start a conversation and open the electronic lock. The outdoor panel has a camera and a microphone for conversation.
How a video door phone works?
The occupant starts the system on hearing a doorbell. The visitor is asked to come before the camera and give his introduction. The occupant can see the visitor standing before his door. He opens the door only when he identifies the visitor. It is an electronic system that works without fail.
What is the biggest advantage of a video door phone?
You don't have to go out to talk to visitors like a delivery boy or salesmen. You can simply give instructions to the outsiders and remain safe. Since it is easy to use, anyone including kids can take advantage of this system.
How is a video door phone different from a CCTV?
A video door phone is only for communication but a CCTV is for surveillance hence provides comprehensive Security Solutions. But a video door phone is more useful because it makes a system.
If you are looking for the best Security Equipment for the safety of your home then you can consider using a video door phone. It controls the lock and allows the insider to see and talk to the outsider. A video door phone is more focused than a CCTV.