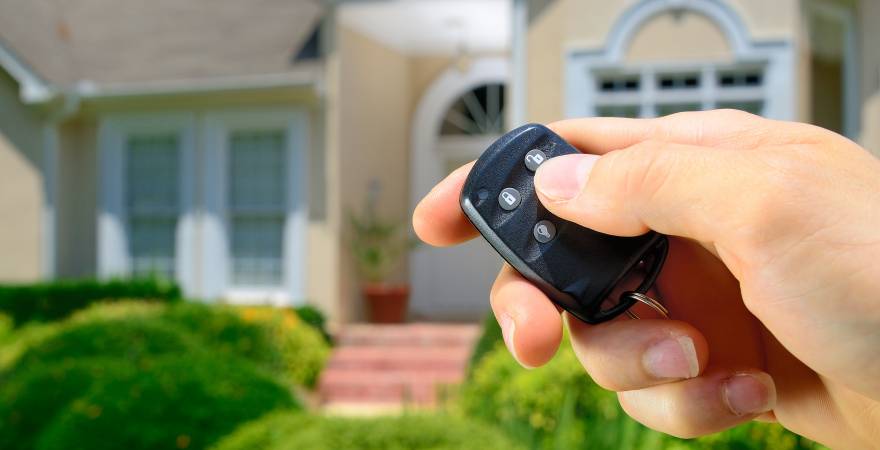 How to Improve Home Security?
A Home is a perfect place for everyone to enjoy, relax and spend time with Family members. It's a comfort zone to do whatever we wish. In case you observe any suspicious activities around or nearby your home your mental harmony get disturbs. So it's very important to secure your Home from Burglars. These tips help you to protect your home from Theft.
Here are 5 Improvised Home security ideas
· Set up Security cameras
· Intruder alarm Kit
· Fire Alarm system
· Use Motion Sensor Lights
Install Video Door Phone:
To know who is at the door entrance install a Video door phone it helps you to see and communicate with the person outside the door. If it's an unknown person know the purpose of the visit and then open the door. If you suspect the person inform your security personnel or your family member who left for work. A Video door phone is very useful for providing security for women & children staying alone at Home and it also avoids unwanted persons from entering your Home.
Set up Security cameras:
Smart Security camera Installation at your home can provide you freedom from Intruders, Burglaries. Security systems deter all the criminal activities happening around your Home. Security cameras can help you to monitor your Home from anywhere & at any time. It helps you to arrive at the right time without happening any property loss or vandalism.
Intruder alarm kits act as deterrents for Burglars. They notify the property owners when someone tries to break into the property. It helps you to respond before the intrusion happens. Following security precautions at home helps you to secure your property & Family members.
The fire alarm system helps you to protect your property & family from fire dangers by alerting you when detecting fire. These fire alarm kits detect both Heat & smoke. It alerts everyone with audible alarm sounds.
Motion Sensor Lights:
Use motion sensor lights in the garden area or balcony So that when someone enters they automatically turn on. It indicates to you when someone comes close to your property. They act as criminal deterrents.
Following these improvised Home safety precautions helps you to protect your family & Property. So are you ready to get protected from Intruders? Contact us at info@cintindia.com. C I Network Technologies is one of the best security products manufacturing companies in Ahmedabad. We serve our customers with High Quality, reliable products at competitive prices.